Hello and welcome to our new Seasonal Advice "blog" on keeping all of your valuable property maintained and ready for all of the seasons. We hope you will enjoy reading these "reminders" of what you might (should) want to do to keep your trees, shrubs, lawn and property safe and enjoyable for yourself, your family and your visitors. And yes, your business also since landscaping is the first reflection of quality and service. If you have any comments or questions, please Contact US. We always try to help. Blessings, "Tim the Tree Man", serving our customers since 1988.
2017 Spring & Summer: April, May, June
April has been showing us part of March weather, part of June weather and we actually did get some "April showers" for Historic Garden Week for several days. May has been hot so far and many storms are in the forecast with severe winds which we definately do not need now that the trees have leafed out. This means that it is more important than ever to take a look at your trees to see if all limbs are healthy. Those that have not put any leaves on are probably not alive. That is dangerous for you and your property. Shrubs that usually have flowered by now like Azaleas, Forsythia, should be pruned now before they start to set seed buds for next year. Our Mock Orange is blooming now (started in late April) and can be pruned - if you really need to in late May - trim lightly.
Transplanting April - May: Your bulbs have bloomed and you can still see the green blades - YES, you can divide and move them now IF you can get them back into the ground the same day or within a couple of days - keep damp. Most of the ground right now is moist enough to use a bulb planter. DIG ALL HOLES FIRST - SAVE THE DIRT IN A BUCKET to use to fill the holes. Most bulbs also have tiny ones attached or nearby. Put at least one or two larger bulbs (not huge) together with a couple tiny ones. Holes should be 6 inches deep for tulips & daffodils, 4 inches for smaller bulb plants. WILD Plants: be sure to get some of the soil they were thriving in & all the root system. Water all your transplants as needed.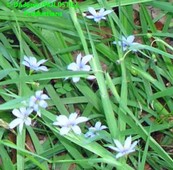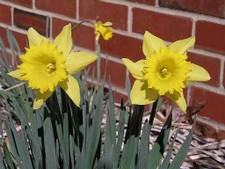 TREE Roots under the canopy should be protected; Winter weather is hard on your tree and shrub landscaping; Builders may have put debris in your yard and covered it up with some top soil; There is a Hard Pan of between a foot and two to two and a half feet below the surface in almost all parts of central and eastern Virginia that will not allow roots to go through it unless you dig a really deep hole when you plant your tree below this stuff (although it makes an excellent filter for below it for your well water); and last but not least: we give inspections and advice on the health of your trees (see our Tree page) to hopefully keep them healthy. And again, we love trees - they keep us all healthy - let's keep them healthy. Tim
If it has been cold enough to put on your woodstove for some heat, we are still selling wood. Give us a call or an email and let us know you "wood" like some delivered. We are happy to serve you. Blessings, Tim Our Firewood page to order or buy.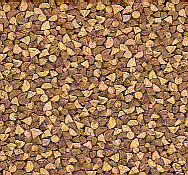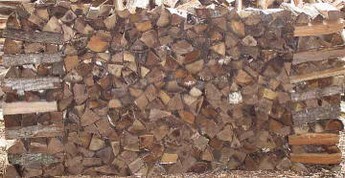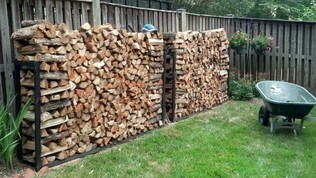 Did you know we deliver cut to suit
firewood
and stack it up neatly at you home. We also supply restaurants that use firewood. If you have an outdoor fire-pit, you may want some smaller wood (not coal) - let us know.
Here's a tip on firewood - convenience is nice having it stacked next to the door - but don't do it unless you want wood boring insects and roaches walking right in. Instead have a safe dry place, covered, at least 5 feet away from your home. Get a cloth wood carrier with closed ends to bring wood into your home & immediately put the wood into your fireplace or wood stove (bugs wake up when they get warm!).
CHIMNEY CARE: When was the last time you had your chimney cleaned? Unlined brick holds creosote and soot which can catch fire easily. Now is the best time to get that done before fall. Better be safe than sorry. We recommend a local company that can provide this service for a reasonable price: www.sweep-masters.com .